Feb 7, 2022
One of our nation's newest National Historic Sites, the site of Honouliuli, will interpret the history of civilian incarceration and the experience of prisoners of war in Hawaii during World War II— an important and often glossed over part of America's past. To use the words of the National Park Service, it "will be a place to reflect on wartime experiences and recommit ourselves to the pursuit of freedom and justice."
Join me as I chat with Hanako Wakatsuki, JHU Museum Studies Program alumna and Superintendent of Honouliuli National Historic Site, about the importance of interpreting complicated histories. And how understanding the historical context and trajectory of events in our nation's past can help us in the present and the future. She talks about the ways her own family's history is intertwined with the powerful stories she shares regarding the lived experience of Japanese Americans during World War II.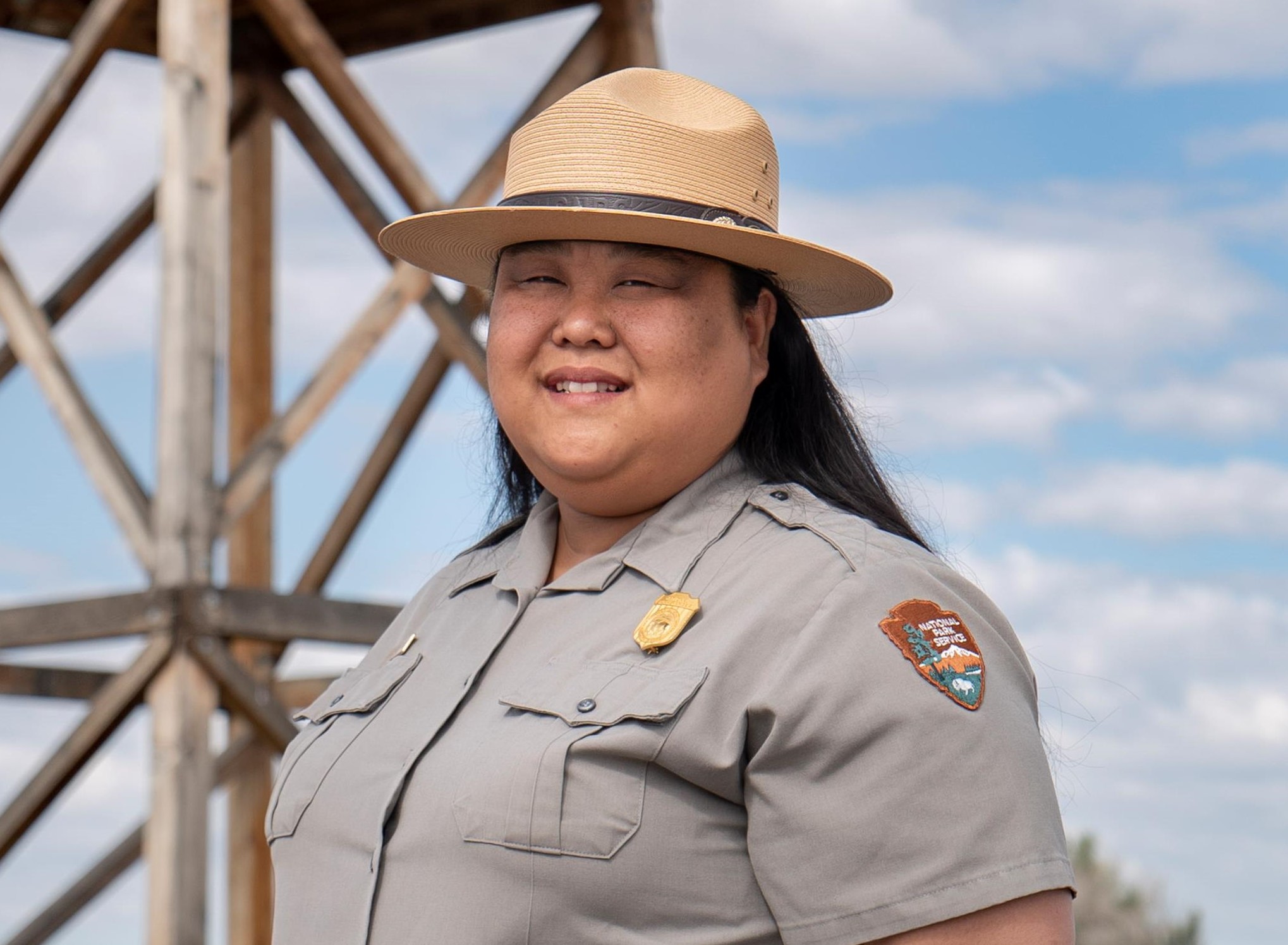 Hanako Wakatsuki, Superintendent of Honouliuli National Historic Site, in front of the Minidoka National Historic Site tower.
Hanako is an alumna of Johns Hopkins University's Museum Studies program. She has over 14 years of experience in museums and public history. She has worked for Minidoka National Historic Site, U.S. Navy Seabee Museum, Tule Lake National Monument, and the Idaho State Historical Society. She received her B.A. in History and B.S. in Political Science from Boise State University and her M.A. in Museum Studies from Johns Hopkins University. Hanako is passionate about visitor services, making cultural institutions accessible to the community, and bridging the gap between academia and the public.
To learn more about the sites and resources mentioned in the podcast, see the links below: